These adorable Red Truck Chrismas Tree Cookies are always a favorite, I could fill a table with them for a bake sale and they would be gone in minutes. Everyone loves the vintage truck design bringing home the snowy Christmas tree, it just has the look of a Hallmark movie set. These cookies are. a lot easier than they look, so I will break down the steps for you below and you can be on your way to making your own vintage red truck cookies for your holiday spread. You could easily turn these into place cards by adding names to the truck bedsides or piping names over the tree in the back of the truck too.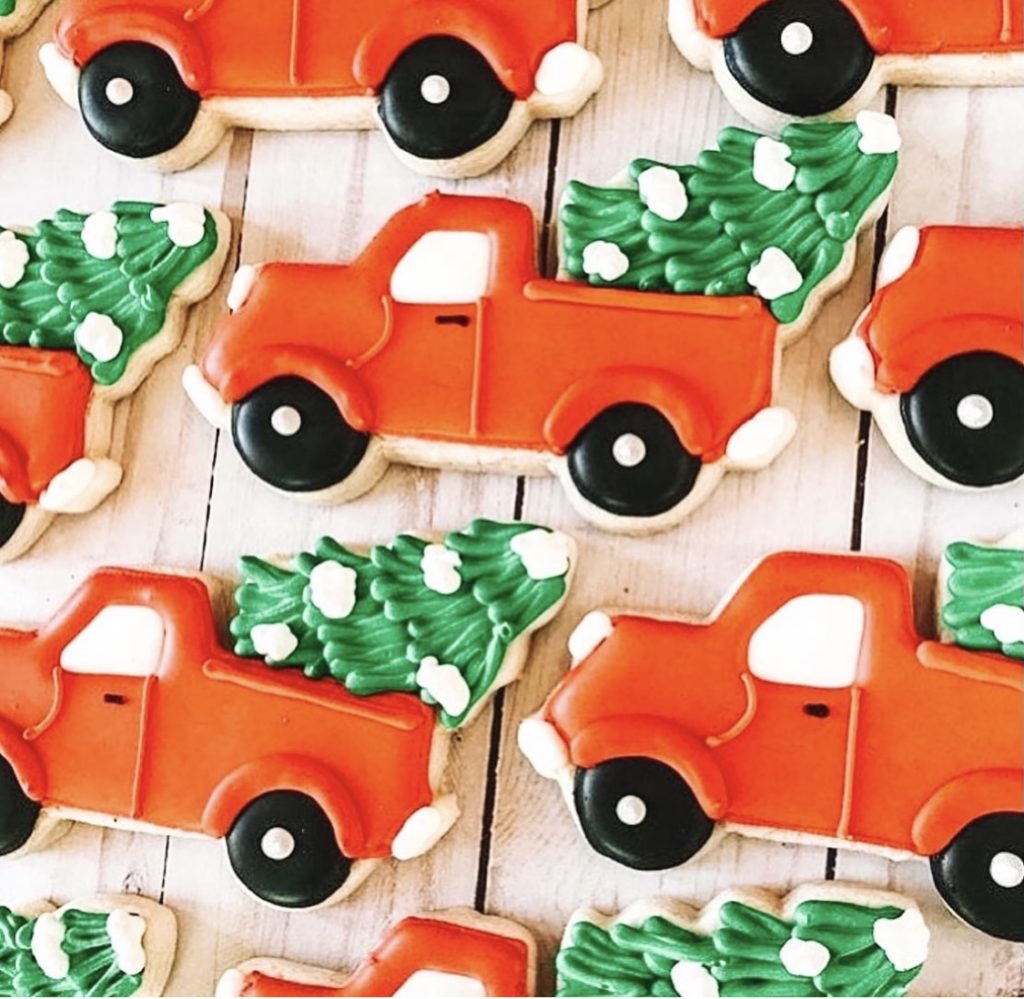 Step 1: Outline the window in light blue piping icing. Outline the wheels in black piping icing.
Step 2: Fill the outlined window with light blue flood icing. With white flood, icing add 2 lines for a little extra detail. Fill in the wheels with black flood icing.
Stop and allow your cookie to dry in front of a fan for 30-40 minutes before moving to the next section.
Step 3: Outline the truck in red piping icing. (I used americolor super red to color my icing)
Step 4: Fill the truck with red flood icing
Stop and allow your cookie to dry in front of a fan for 20-30 minutes before adding details in the next section.
DETAILS
Step 5: Outline the fenders in red piping icing. Fill with red flood icing,
Step 6: Using green piping icing and starting from the bottom of the tree pipe a layer of the tree. Continue for each tree layer.
Step 7: Using white piping icing add the headlight, middle of the wheel, and back tail light. Also, add a few spots of white piping icing then add white sanding sugar to make it look like snow.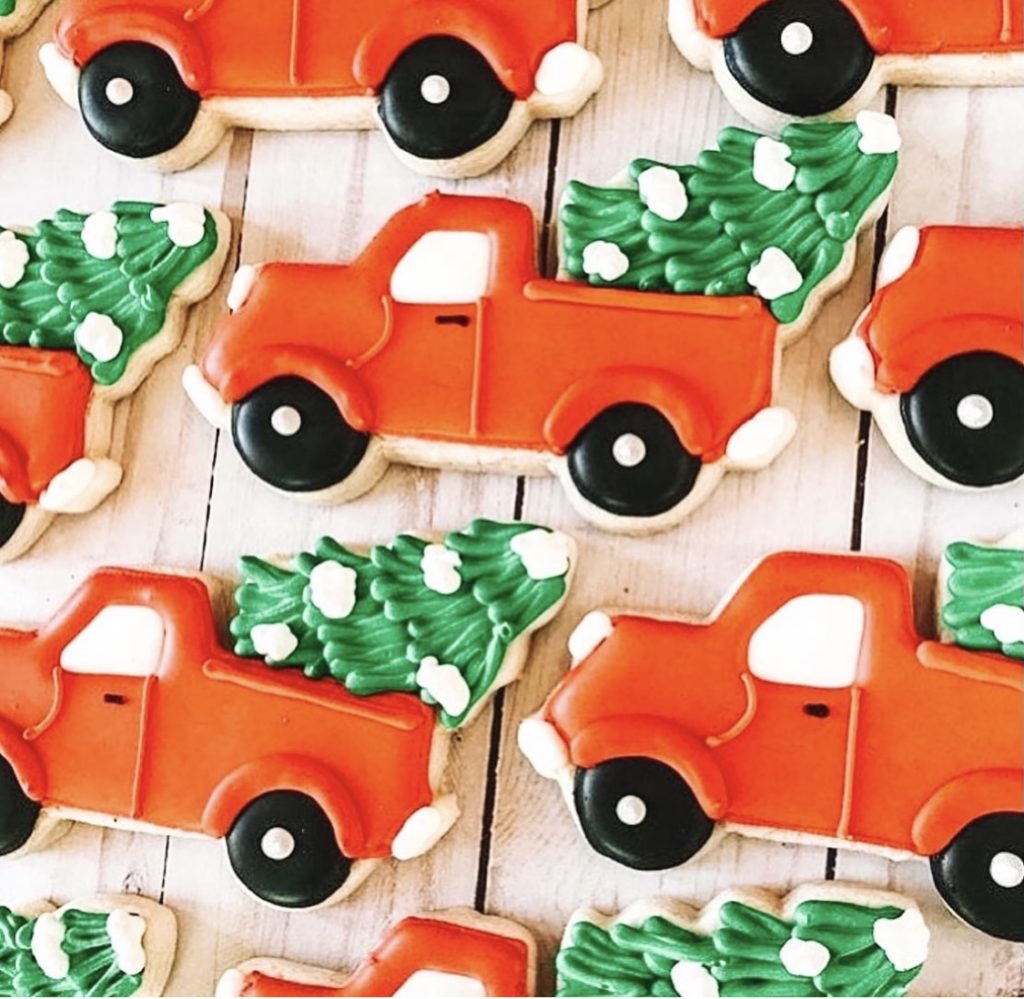 Now you know just how easy it is to make these beautiful vintage truck Christmas tree cookies, so grab your own cutters and royal icing and get to make yours! Make sure to tag me I want to see all the photos of your adorable cookies too!